Infrared Camera and the home;
A Thermal Imaging device, Infrared Cameras can be used in the home as an added level of detail to the inspection or to investigate an issue. A trained inspector from Apple Inspections can use a FLIR Infrared Camera to help diagnose and find the source of many common problems. This can be added to a Building Inspection or a separate inspection. In addition to on site communication, you will be provided a detailed report with our findings which includes Infrared photo's as well as Digital Photo's
Some but not all of the uses are listed below:
1. Verify proper operation of Heated floor systems.
2. Electrical panel boxes are operating properly under load, no overloaded circuits.
3. Aluminum wiring hot spots.
4. Animals, birds nests in ceiling or walls, that funny odor you can not explain.
5. Find the source of water leaks from plumbing systems, roof leaks, window/door leaks.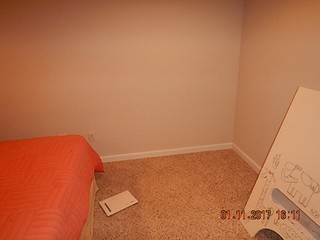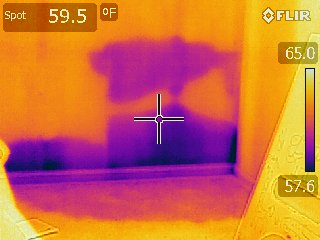 6. Why is this room so cold, is the insulation installed properly in the walls.
7. Hydronic heating systems that have leaks or blocked lines, infrared can find the spot.
8. Electric heated floor/wall system is not operating, infrared can help find the break in the system.
9. Visit us at www.appleinfrared.com  for additional information.