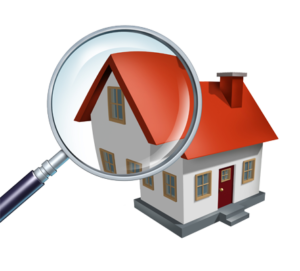 Buying a new home is probably the biggest investment you will ever make, and it is a decision that will affect your finances for years to come. This process can be extremely stressful and confusing for many home buyers, but it doesn't have to be! Even though there is always considerable risk involved when making such a large purchase decision, you can significantly reduce your risk and help make the entire home buying process easier to manage with a professional home inspection. We really enjoy helping our clients feel confident about the purchase they are making, and customer service is always our highest priority.
We strongly encourage all of our clients to accompany us during the inspection. You should feel free to ask the inspector any questions you may have during the inspection process. The inspector will point out concerns and explain them to you. The report is easy to understand with lots of pictures to assist in communication.
Services we provide:
Residential Building Inspections performed to  American Society of Home Inspectors (ASHI) standards of practice.
Radon Testing to EPA Protocol using Continuous Radon Monitors.
Infrared Camera Inspections, and system inspections.
Order the use of 'FLIR Infrared Camera" with the inspection.
Termite Inspection performed by an Apple Inspections Affiliate.
A Sewer Lateral Inspection performed by an Apple Inspections Affiliate.
Gas Inspection performed by an Apple Inspections Affiliate
For additional information on each service see side bar.
Certifications: 
ASHI Certified
NRPP-NEHA certified for Radon Measurement.
Level 1 Thermography Certification from ITC.
Armed with the information our reports will provide, you can make your decision based on facts with confidence.
Some of our Previous Inspections
Inspecting homes all across the greater St. Louis, MO metro area and beyond.
Including St. Louis City, St. Louis County, Affton, Ballwin, Bella Villa, Bellefontaine Neighbors, Bellerive, Bel-Nor, Bel-Ridge, Berkeley, Beverly Hills, Black Jack, Breckenridge Hills, Brentwood, Bridgeton, Calverton Park, Castle Point, Champ, Charlack, Chesterfield, Clarkson Valley, Clayton, Concord, Cool Valley, Country Club Hills, Country Life Acres, Crestwood, Creve Coeur, Crystal Lake Park, Dellwood, Des Peres, Edmundson, Ellisville, Eureka, Fenton, Ferguson, Flordell Hills, Florissant, Frontenac, Glasgow Village, Glencoe, Glendale, Glen Echo Park, Grantwood Village, Greendale, Green Park, Grover, Hanley Hills, Hazelwood, Hillsdale, Huntleigh, Jennings, Kinloch, Kirkwood, Ladue, Lakeshire, Lemay, Mackenzie, Manchester, Maplewood, Marlborough, Maryland Heights, Mehlville, Moline Acres, Normandy, Northwoods, Norwood Court, Oakland, Oakville, Olivette, Overland, Pagedale, Pasadena Hills, Pasadena Park, Pine Lawn, Richmond Heights, Riverview, Rock Hill, Sappington, Shrewsbury, Spanish Lake, St. Ann, St. John, Sunset Hills, Sycamore Hills, Town and Country, Twin Oaks, University City, Uplands Park, Valley Park, Velda City, Velda Village Hills, Vinita Park, Vinita Terrace, Warson Woods, Webster Groves, Wellston, Westwood, Wilbur Park, Wildwood, Winchester, Woodson Terrace, and beyond.
Take a Virtual Home Inspection Tour